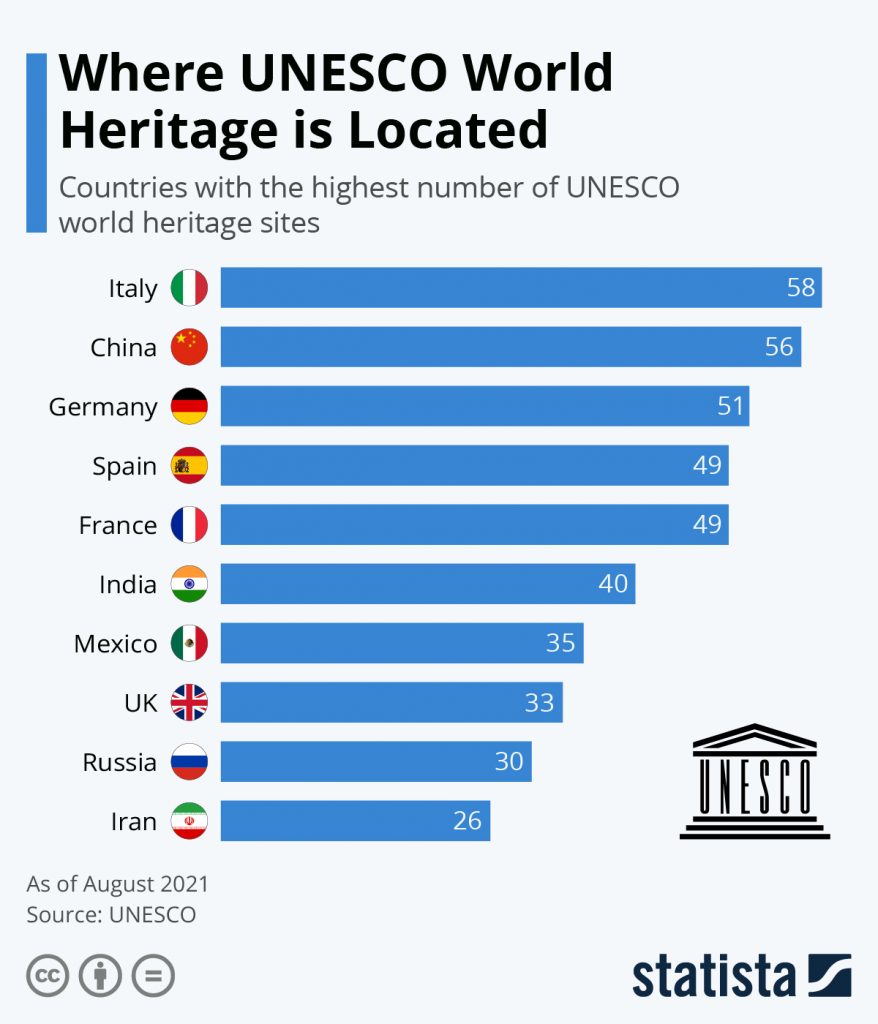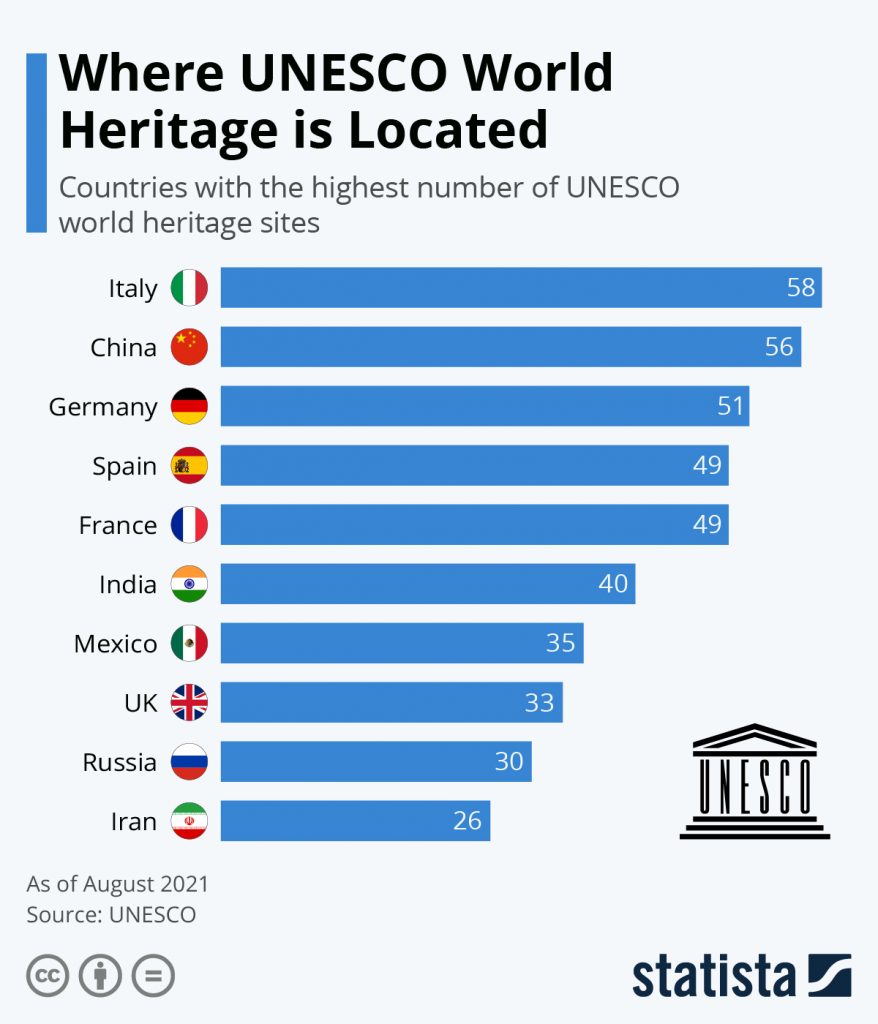 Italy has most with  58 sites. It's three new additions: the porticoes, or sheltered walkways, of Bologna, the fourteenth-century fresco cycles of Padua as well as the Montecatini Terme of Tuscany, give it a clear lead over China with which it share top Spot last year on 55 sites each,
China could only add one site last year – the Song-Yuan era Emporium of the World in Quanzhou – giving it 56. Maybe Xi needs a five year plan to add a few more.
With 51  sites, Germany now ranks third ahead of Spain and France after adding five new sites: The Mathildenhöhe artists colony in Darmstadt, Jewish sites in Speyer, Worms and Mainz and in the Roman Empire Lower German Limes (shared with the Netherlands) and the Danube Limes (shared with Austria and Slovakia).
In total, the UNESCO list includes 1,155 monuments in 167 countries as world heritage sites. No matter how many additions a country could make, any new property on the list is sure to boost tourism when winning the  label.
The U.S. remained at 24 listed sites in 2021, thereby leaving the top 10. The listed properties include the Grand Canyon, Yellowstone National Park, the Taos Pueblo and Philadelphia's Independence Hall.
The UK added two sites – the slate landscape of Northwest Wales and Bath as part of the spa towns of Europe – but lost The Maritime Mercantile City in Liverpool due to new building development.