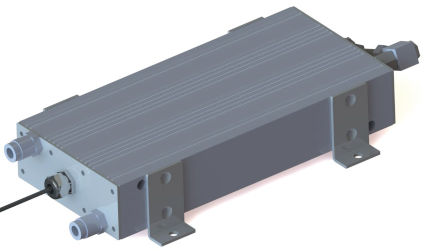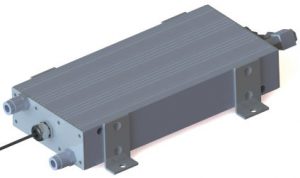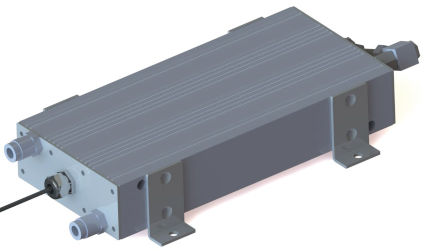 They are sealed to IP65 in an anodised aluminium housing and all connections and fixings are either stainless steel or anodised aluminium to protect against corrosion.
Resistances between 2 and 850Ω are available, and different sizes have power ratings from 1kW up to 60kW. Voltae ratign is 1kV in all cases.
The cooling system separates the coolant from the electrical circuit to ensure electrical isolation, and the unit can continue to run without coolant for a specified period to allow safe system shut-down in the event of a coolant problem. Water-glycol at up to 4bar is the standard coolant (10bar test pressure).
In addition, according to the company, "the double insulated windings mean that even in the event of an exceptional overload, the windings will present a progressively increased resistance rather than an open circuit or short circuit".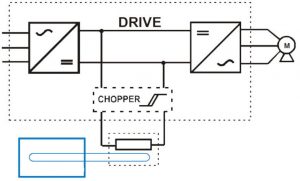 Use is expected as a braking resistance in rail and other transport, or as a load in industrial applications.
Protection rating up to IP66 is possible, and a temperature switch is another option.