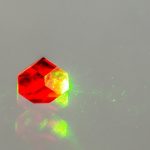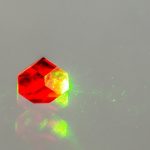 Warwick University has received £5.2 million in funding under one of the government's Prosperity Partnerships to work with Element Six, a De Beers Group company, to develop and establish a supply chain for the next generation of diamond-enabled technologies.
They include:
the thermal management of semiconductors in high powered communications (enabling all of our high demand 5G and video streaming)
quantum sensing for navigation, medical diagnosis (inc. heart disease, Alzheimer's) and spintronics research
quantum information processing
electrolysis to clean industrial waste water
Element Six, based on Harwell Campus in Oxfordshire, has been instrumental in the development of synthetic diamond for new industrial uses.
The Prosperity Partnership, funded by UKRI, builds on an existing partnership between University of Warwick and Element Six to develop highly sensitive, fibre optic linked diamond quantum sensors for medical and industrial applications, such as the detection of heart disease or of structural weakness in steel pipelines.
This new project will position the UK as a major player in the distribution of these novel technologies for businesses and researchers around the world.