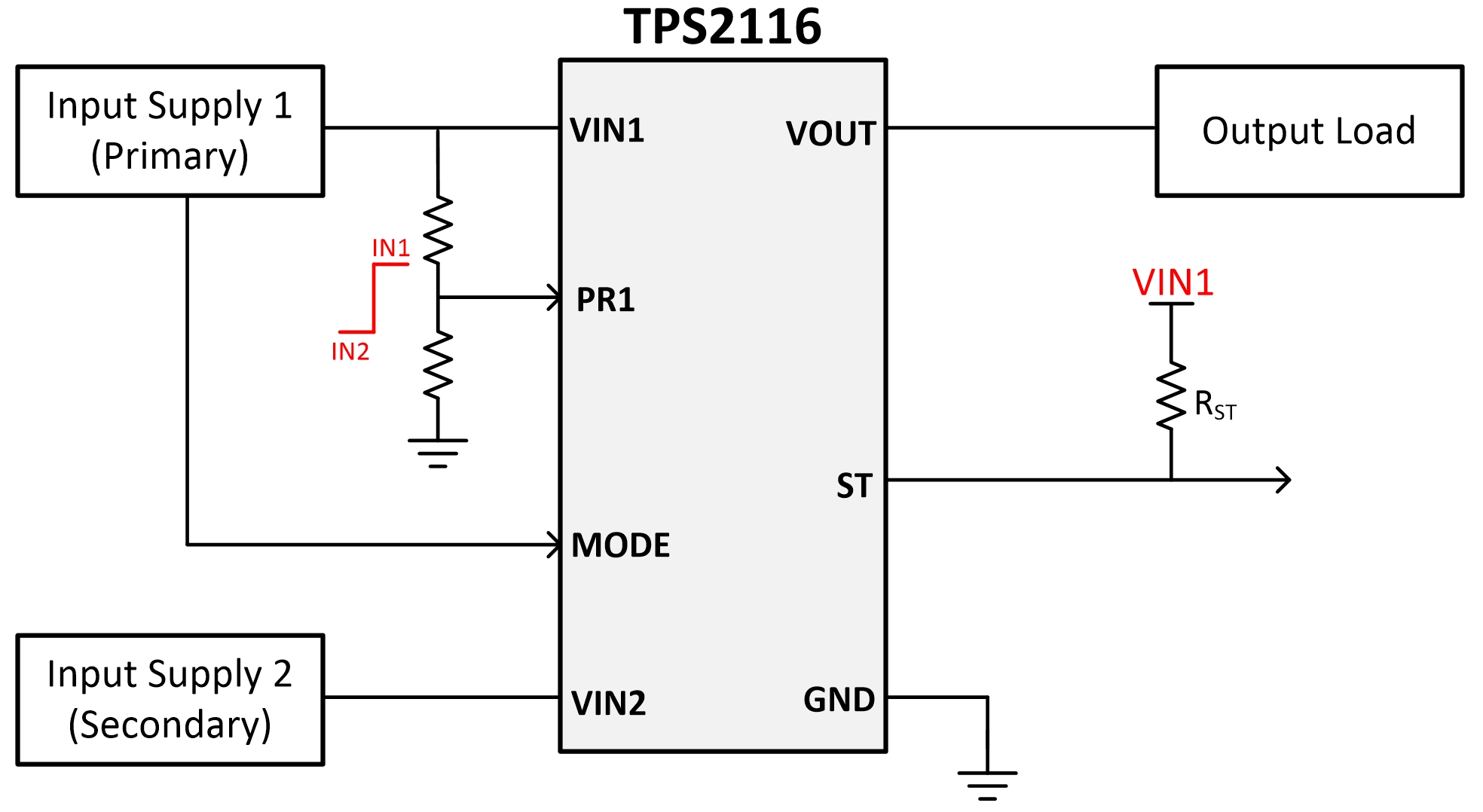 Texas Instruments' power mux features manual and priority switchover
Texas Instruments TPS2116 is a power mux device with a voltage rating of 1.6 V to 5.5 V and a maximum current rating of 2.5 A. The device uses N-channel MOSFETs to switch between supplies while providing a controlled slew rate when voltage is first applied.
The low quiescent of 1.32 µA (typical) and a low standby current of 50 nA (typical) make the TPS2116 ideal for systems where a battery is connected to one of the inputs. These low currents extend the life and operation of the battery when in use. The TPS2116 can be configured for two different switchover behaviors depending on the application. Automatic priority mode prioritizes the supply connected to VIN1 and switches over to the secondary supply (VIN2) when VIN1 drops. Manual mode allows the user to toggle a GPIO or enable a signal to switch between the channels.
Features
Input voltage range: 1.6 V to 5.5 V
Continuous current: 2.5 A (max.)
On resistance: 40 mΩ (typ.)
VIN2 standby current: 50 nA (typ.)
Quiescent current: 1.32 µA (typ.)
Thermal shutdown
Switchover modes: priority mode and manual mode
Controlled output slew rate: 1.3 ms (typ.) at 3.3 V
Reverse current blocking when VOUT > VINx
more information: https://www.ti.com/product/TPS2116