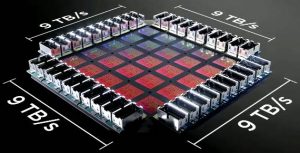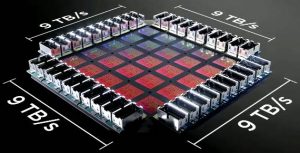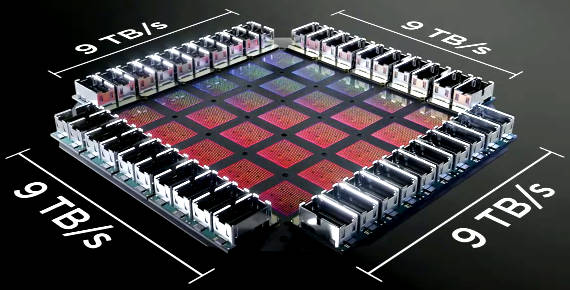 But multiplying 576 by 112, I get 64Tbit/s, or 8Tbyte/s, not 16 of anything.
I write both bits and bytes as the Tesla written presentation had 'Tb' and 'TB' as abbreviations seemingly interchangeably, and the presenter, for some reason, never spoke of any numerical values, only describing the data busses as fast in various ways. By convention, my understanding is that serial data busses are discussed in bit/s.
Is my calculation misguided, or has Tesla made a mistake?
Help….
The image is a rendering of 25 of the 'D1' chips in a module, with its claimed bandwidth of either 36Tbit/s or 36Tbyte/s.