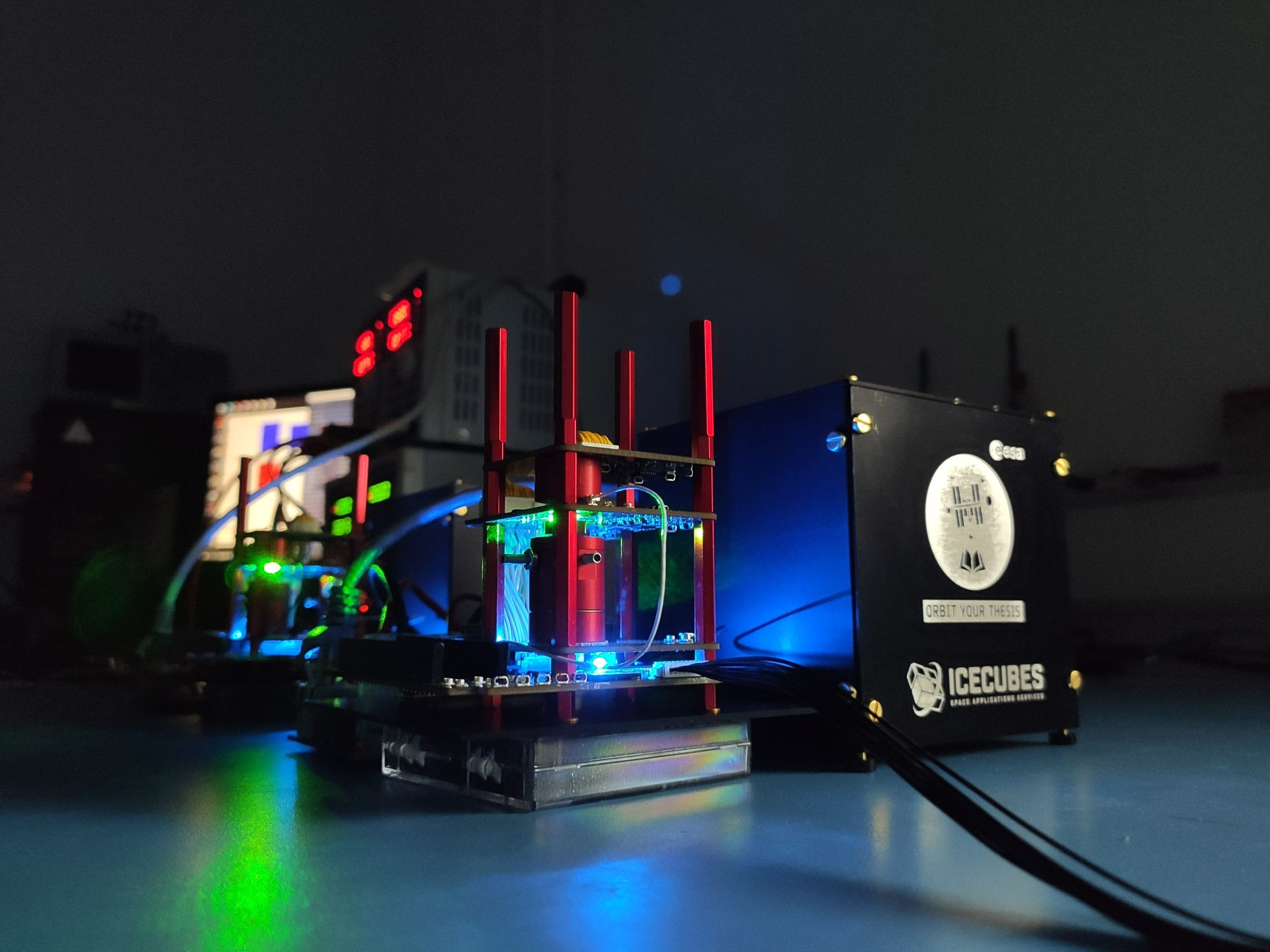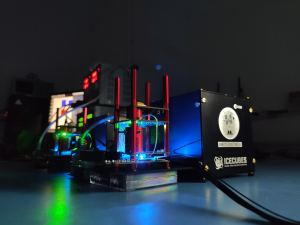 It's an experiment – in a small "Ice Cube" format – developed by a group of students at the University of Hasselt in Belgium and is part of ESA Education Office's Orbit Your Thesis! programme.
The reason it is being highlighted is that the experiment has now arrived at the International Space Station, having had a lift on the Space X Dragon CR23 resupply mission.
The ESA astronaut Thomas Pesquet will now install the experiment in the Ice Cubes Facility, which offers commercial and educational access to the microgravity environment of the Space Station.
Magnetometer
What is Oscar-Qube for? It's designed to create a detailed map of Earth's magnetic field, making use of a new type of magnetometer. This exploits diamond-based quantum sensing, says ESA, giving the magnetometer extra sensitivity, offering measurements to the nano scale, and having a better than 100-nanosecond response time.
ESA writes:
Oscar-Qube is designed and built exclusively by the first student team to test a diamond-based quantum technology sensing device in space. They will go on to manage operations during its ten-month stay onboard the International Space Station.

Orbit Your Thesis! is a hands-on ESA educational programme that helps university students realise the dream of putting an experiment of their own design into space. The Oscar-Qube students have been assisted at every stage of their journey by ESA experts, helping not only to develop the experiment, but also investing in the students themselves, equipping them with the skills and mindsets needed for future careers in the space sector.
You can read more about the educational programme online.
The Selection Board for the programme is composed of engineers and scientists from Space Applications Services, ESA specialists from different functional areas (Human Spaceflight and Robotic Exploration, ESA Education Office) and members of the European Low Gravity Research Association (ELGRA).
Based on these presentations and experiments' documentation, the Selection Board will identify the experiment recommended to fly onboard the ISS inside the ICE Cubes facility.
ICE Cubes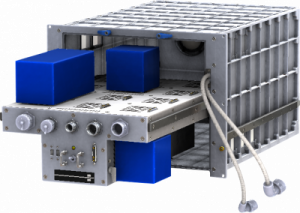 You can read more about ICE Cubes here, but ESA states:
"Similar to small 'CubeSats' that orbit Earth, Ice Cube experiments can be made from 'commercial off the shelf' products and be stacked together to allow for larger experiments if needed."

"The Ice Cube unit in this image is installed on the experiment rack in a full-size mockup of the Columbus laboratory at ESA's technical heart in the Netherlands."

"Due to their high degree of modularity and use of off-the-shelf subsystems, Ice Cubes projects are 'plug and play' and can be readied for flight more rapidly compared to traditional space experiment schedules. The first Ice Cubes will be running next year."