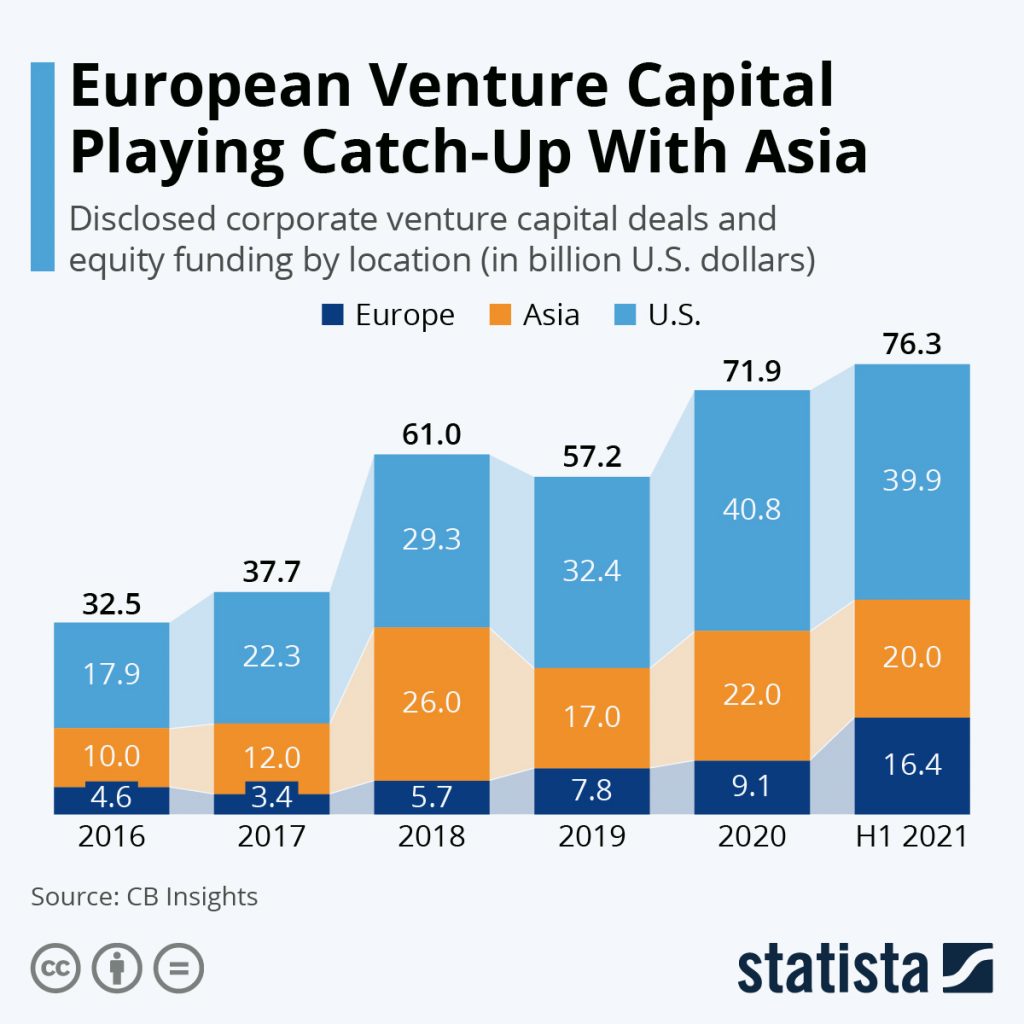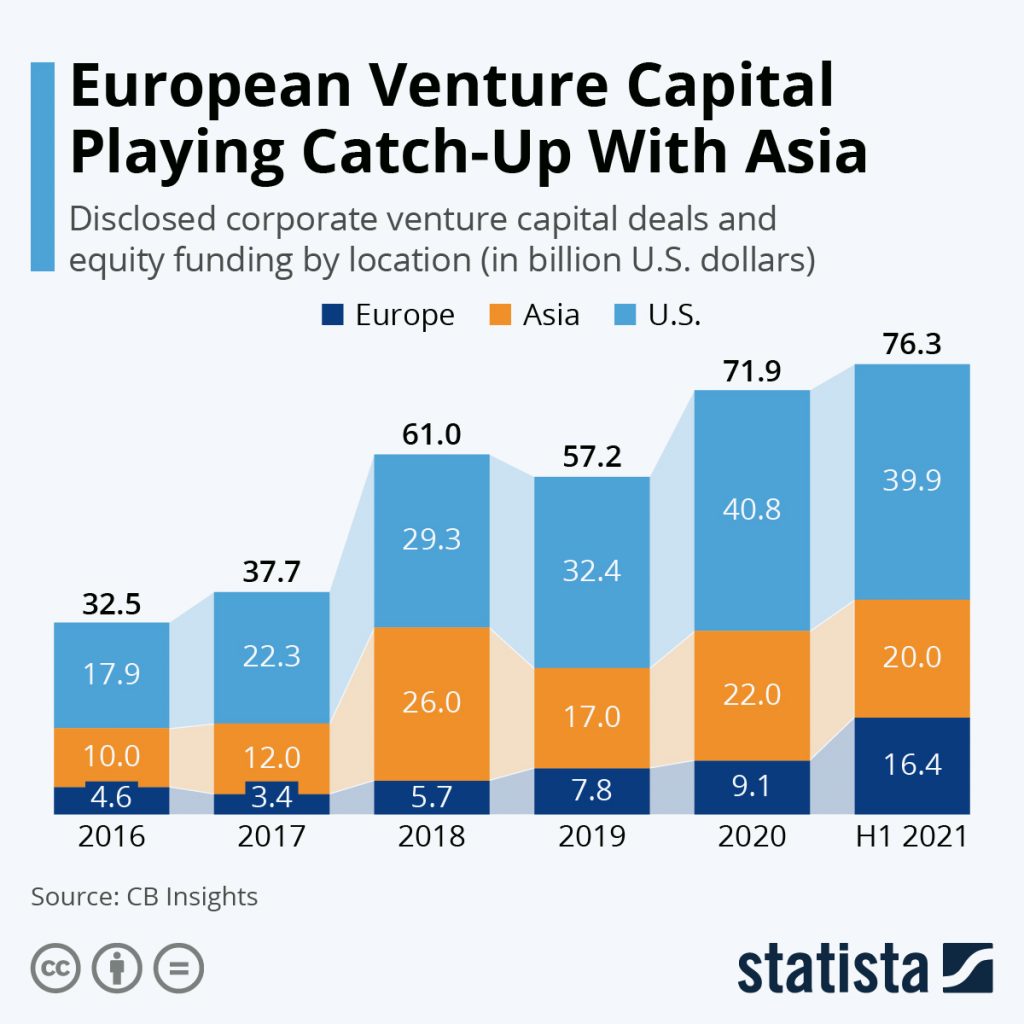 Funding to the UK and Germany makes up around half of all European CV, but France, where $1.6 billion were given out in the first half of 2020, grew funding even faster.
China is the biggest market in Asia, responsible for around half of Asian spending. The U.S., Asia and Europe together account for around 97% of global CVC.
According to the report, corporate venture capital deals in H1 of 2021 numbered 2,099. The most active corporate investor was Google Ventures, followed by Salesforce Ventures and Coinbase Ventures. Japanese investments by Mitsubishi and Sony came 7th and 8th, followed by Chinese investors Lilly and Lenovo.