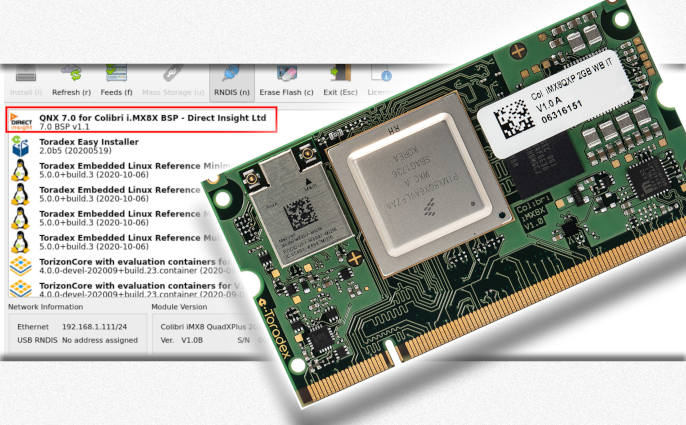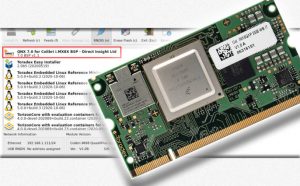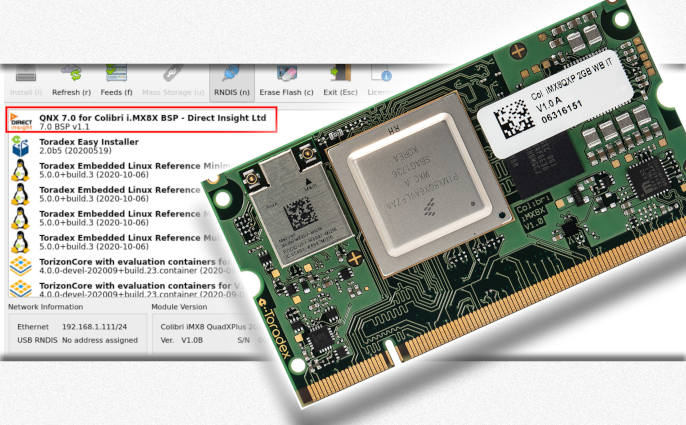 "The combination of a feature-rich OS with real-time capability and the ARM core processor perfectly suits applications such as medical devices, navigation, industrial automation, HMIs, avionics, POS, data acquisition and robotics," according to Direct.
Colibri iMX8X modules have NXP i.MX 8X processors, including the i.MX 8QuadXPlus (i.MX 8QXP) with four Cortex-A35 cores at up to 1.2GHz, which Direct describes as: currently Arm's most efficient ARM v8 core. Though supporting 64bit v8-A instructions, they are backward compatible with 32bit Armv7-A.
"The BSP unlocks the full benefits of the QNX OS on the Toradex modules," said Direct Insight MD David Pashley. "QNX is perfect for real time, safety critical applications, and the BSP provides a great starting point for high-availability industrial designs."
It contains the basic features required to run the OS on the board, including drivers for the board's Ethernet, watchdog timer, I2C, SPI, USB, SD Card and UART. A display driver is planned.
As a demo system, the BSP is free to download, and the source code can be licensed per-project for a fee. Enhancements are also available, including additional drivers, production-hardening and testing.
The QNX 7 BSP for Colibri iMX8X can be found here
Founded in 1992 and based in Oxfordshire, Direct Insight is a systems integrator and reseller of system-on-modules and other embedded systems.