The Pixel 6 is the most hyped (and most leaked) Pixel phone in years with a return to a true flagship phone. The decidedly mid-range Pixel 5 combined with Google's success in the budget market with the Pixel 4a and Pixel 4a 5G had convinced many that the company was giving up on the high-end.
Leaks going back to last fall pointed to Google stepping up performance for the Pixel 6 and more recent leaks have revealed a significant redesign and the return of a larger Pixel model with the Pixel 6 Pro/XL. While the launch is still months away we already know quite a bit about the Pixel 6 including the expected price, release date, design, specs and more. 
Pixel 6: Release date
While Google may have slipped in some ways with the Pixel 5, it did not slip on its typical release date. The Pixel 5 was officially available on October 15, 2020, which is just a week off the October 24, 2019 release of the Pixel 4. 
Google consistently hits right around late September to mid-October for the announcement of its new Pixel devices with the release about a week to two weeks later. At present, we have no reason to believe Google will miss that target this year. 
Pixel 6: Price
One of the most intriguing questions for the Pixel 6 is the pricing. There have been no official statements or credible leaks on the price just yet. Last year's Pixel 5 dropped to a starting price of $699, down from the $799 base price for a Pixel 4. 
Google made it clear in 2020 that it wanted to push the value proposition with the Pixel lineup. There's room to question whether that goal was achieved with the Pixel 5, but the Pixel 4a and Pixel 4a 5G certainly hit the mark. During the company's Q3 2020 earnings call, Google and Alphabet CEO, Sundar Pichai responded to a question about a move to a mid-to-low-end hardware strategy by saying, "We have definitely shown that Pixel 4a, Pixel 5 are a clear value proposition. We'll build on that."
The renders of the Pixel 6 leaked by Jon Prosser along with his subsequent specs leak all indicate that the Pixel 6 and Pixel 6 Pro/XL will both be true flagship-class phones. This was further corroborated by Max Weinbach on the Mobile Tech Podcast. If the specs are accurate the devices will almost certainly fall somewhere in the $799 to $999 range.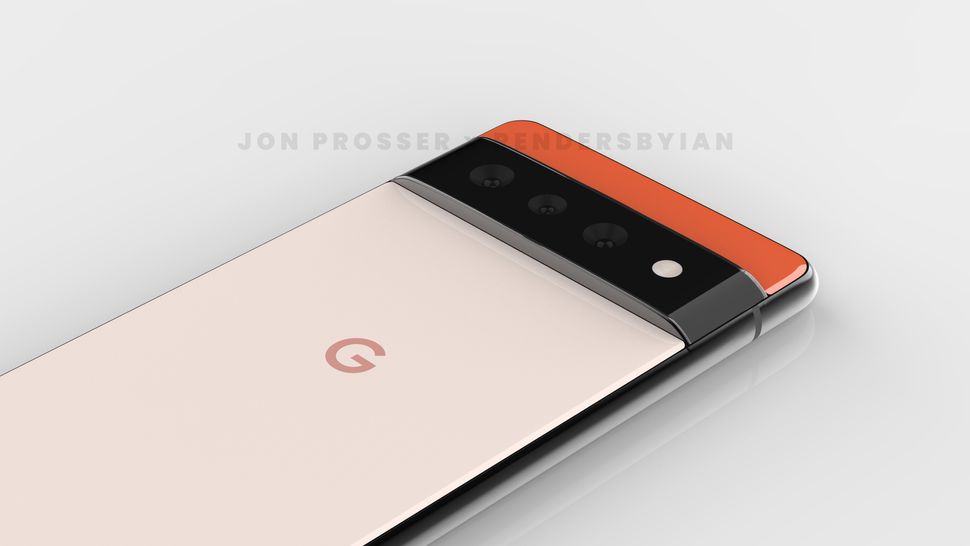 Pixel 6: Design
We still haven't seen any actual photos of the phone, but the numerous renders from differing reliable sources suggest that we know exactly what the Pixel 6 and Pixel 6 Pro/XL will look like. There have been some slight disagreements regarding the colors, but more a question of exact shades than the basic colors. 
A set of renders from @OnLeaks differed slightly regarding the bezel and offered some new details regarding the cameras that we'll get to later. @OnLeaks showed a much larger bottom bezel, but this happened last year with his leaked renders of the Pixel 5 and that proved untrue. It seems to be a function of the CAD drawings that are typically the source of his leaks.
By far the biggest design change is the rear camera array which would give the Pixel 6 a unique look that has been lacking from the typically minimal and fairly bland design language of the Pixel. It runs the entire width of the phone, approximately 10 to 20mm from the top, with different colors above and below. The camera array slopes off gently at the corners, which presumably should make it more pleasant to handle.
Backing up a previous 9to5Google report, the phones show a centered hole-punch camera, a change from the left alignment in all previous Pixels. The Pixel 6 will also make the move to an in-display fingerprint sensor. No word yet on whether it will also have some kind of facial recognition.
The Pixel 6 Pro is perceptibly larger and also adds a third camera lens, but the devices look otherwise identical. Another set of leaks from @OnLeaks offered the dimensions of the Pixel 6 at 6.2 x 2.9 x 0.35, while the Pixel 6 Pro/XL should come in at a somewhat massive 6.5 x 3 x 0.35. 
Pixel 6: Cameras
Pixel was the easy answer for the best camera on a phone for a few years, but it faltered a bit with the Pixel 5. Now to be fair, it isn't that the Pixel 5 is a worse camera than the Pixel 4, it's simply that the competition got a lot better. In part, this was due to improved computational photography for Apple and Samsung, but it was also hardware stagnation from Google.
Google's primary 12MP wide-angle on the Pixel 5 is virtually identical to that used in the Pixel 3, while both Apple and Samsung have made dramatic improvements. Google also swapped the telephoto lens of the Pixel 4 for an ultra-wide on the Pixel 5, but the Pro models from Apple and every Samsung Galaxy S now offer a trio of lenses.
Google may still have the software advantage over Apple and Samsung, but its hardware deficit makes that a moot point. If Google is going to market the Pixel 6 as a flagship it has to finally upgrade its camera sensors.
According to the specs leak from Prosser that is happening. The Pixel 6 will reportedly move to a 50MP primary sensor and a 12MP ultra-wide. The Pixel 6 Pro/XL will match those and add a 48MP telephoto. A new leak uncovered by XDA Developers in the Android 12 beta 3 update potentially revealed the optical zoom range of that telephoto lens as 4.3x, which would likely be marketed as 5x due to the way phone manufacturers including Google have handled telephoto zoom.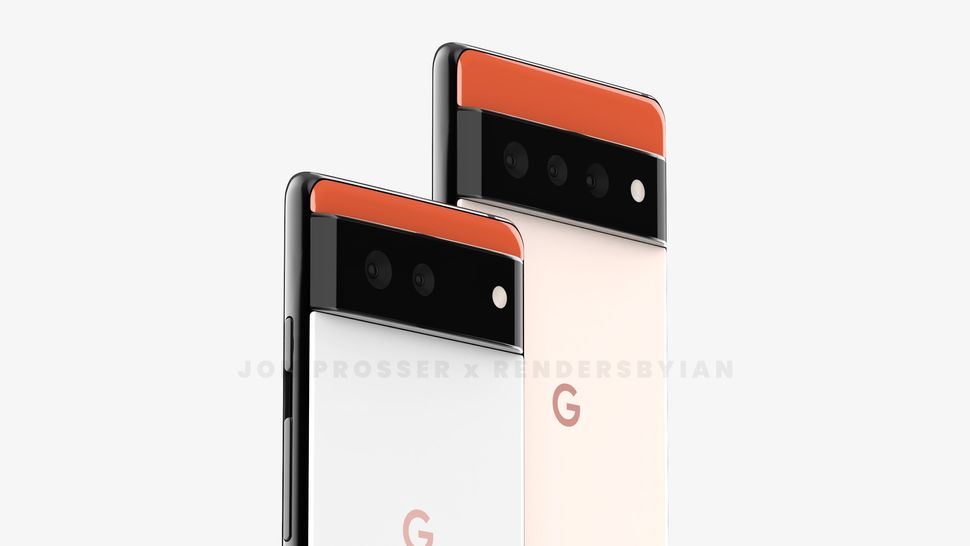 Pixel 6: Display
The Pixel 5 offered a 90Hz refresh rate, matching that of the Pixel 4, but rumors point to Google stepping that up to 120Hz for the Pixel 6 Pro at least. That device will feature a QHD+ 120Hz AMOLED curved display at 6.67 or 6.71-inches.
The Pixel 6 will stick to an FHD resolution per leaker Max Weinbach on the Mobile Tech Podcast although it's no small phone either apparently featuring a 6.4-inch flat display. We've seen no specifics yet regarding the refresh rate on the Pixel 6, we would expect 90Hz at a minimum. 
Pixel 6: Performance
This has the potential to be the most interesting upgrade for the Pixel 6 because, looking back to April of 2020, a report surfaced indicating that Google was working on its own CPUs. The code-name for the chip was identified as Whitechapel and 9to5Google recently found another internal reference to this codename associated with the forthcoming Pixel. The chip is reportedly being designed in partnership with Samsung, which is responsible for producing Apple's chips as well.
This would be an ARM-based chip that the source indicated would use an 8-core design and feature hardware optimization for machine-learning, again, much like Apple's A14 Bionic. Further support for this rumor came from the aforementioned Q3 2020 earnings call during which Pichai said, "We are doing some deeper investments in hardware, some of it takes 2-3 years to come together" followed shortly after by "Next year you will see us lean more into…some of our deeper investments will come into play there.
In early April 2021 9to5Google claims that its staff was given access to a document that confirmed that the Whitechapel SoC is being developed with Samsung Semiconductor using a hardware and software design similar to Samsung Exynos. The document pointed to two devices codenamed "Raven" and "Oriole" launching with the SoC, previous reports have suggested these devices are coming this fall and they are believed to be two variants of the Pixel 6.
During the previously referenced episode of the Mobile Tech Podcast, Max Weinbach claimed the processor would fall somewhere between the Snapdragon 888 and Snapdragon 865. Later, another leaker, @heyitsyogesh on Twitter weighed in on the matter indicating that Whitechapel is a 5nm chip similar to the Snapdragon 870, but with enhanced machine learning and AI capabilities adding that the Mali GPU holds up well under stress. This may disappoint some, but if Google has tuned this to its purposes as advertised it sounds like enough.
Returning to the specs leaked by Jon Prosser the processor isn't the only performance boost, the Pixel 6 Pro could feature 12GB of RAM with the Pixel 6 offering 8GB. Both phones will apparently start with 128GB of storage, but offer a 256GB option as an upgrade and the Pixel 6 Pro alone will have a 512GB storage tier.
Well yes, Whitechapel is a 5nm chip with current performance on PVT units closer to SD870, they are not trying to match SD888. Google's focus is on ML & so the raw AI performance is matched to that of other leading mobile chips. Plus that Mali GPU is performing good under stress.May 24, 2021
See more
One area where the Pixel 6 may surprisingly match up with the iPhone is with an ultra-wideband (UWB) processor. This is the technology that Apple uses with AirTag, but precise location tracking is just one application it can be used to improve data transfer and communication with smart home devices as just a couple more examples. Mishaal Rahman of XDA Developers claimed to have additional confirmation at the end of April that support for the USB API in Android 12 was being tested on the "Raven" device.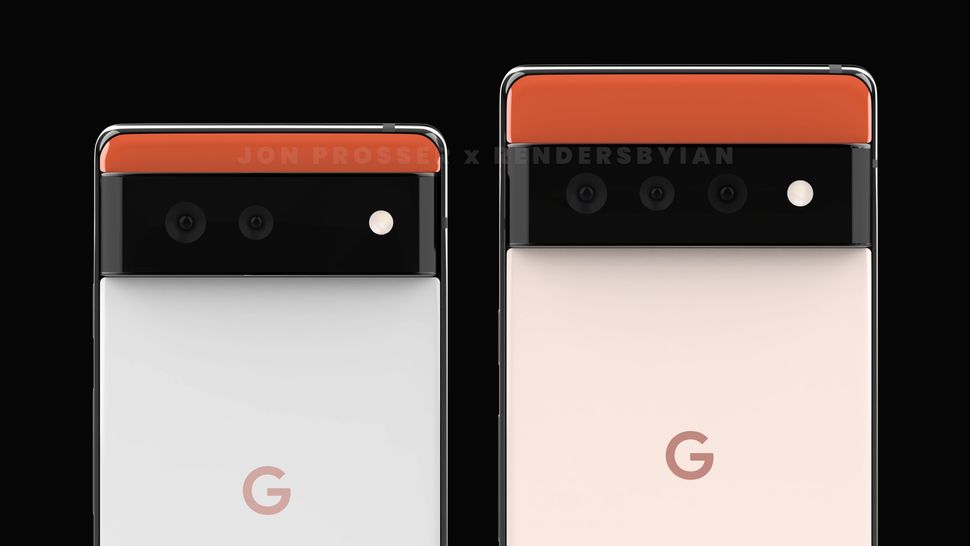 Pixel 6: Outlook
While Google never appeared to be in danger of abandoning the Pixel line entirely, there was reasonable concern that it may give up on flagship phones. For fans of budget phones, this probably sounds just fine, but for those who like the idea of a powerful Android flagship that receives reliable software updates, the Pixel was one of the only options on the market with Samsung its nearest competition. That's one last notable rumor about the Pixel 6, Prosser claims it will get an impressive five years of software updates. 
We definitely want to hear more about the cameras in the Pixel 6 and Pixel 6 Pro to know for sure, but everything is looking up for those like me who are hoping for a high-end phone from Google again. And for those who prefer the budget options, don't worry, it is abundantly clear that Google values that market and as long as you are in the U.S. or Japan the Pixel 5a is coming later this year. Given Google's poor luck keeping its hardware under wraps in recent years, there's sure to be more updates soon, so check back regularly for the latest.