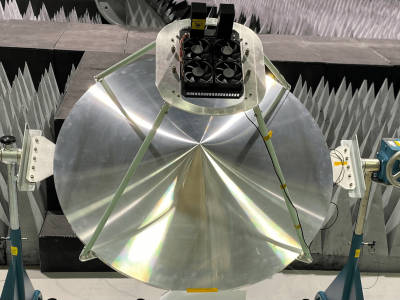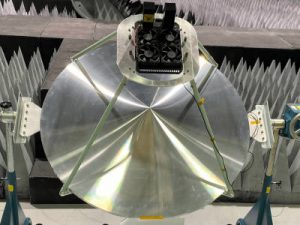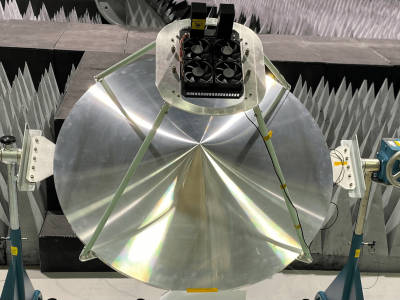 Called 'wide angle ESA fed reflector' (Waefr), it is a hybrid of a phased array electronically steerable antenna (ESA) and a parabolic dish, and is claimed to increases coverage area by 190% compared to traditional phased array antennas, at lower cost.
For it, the company is claiming the high gain of a dish with the beam agility of a phased array, and higher reliability compared with scanning using mechanical gimbals.
It has come out of research and development investment in military 5G technology, and includes 3D printed parts amongst other technologies to speed manufacture.
"The primary benefit of the Waefr approach is accomplishing more mission with fewer resources," said Lockheed Martin Space technologist Thomas Hand. "While state of the art ESA solutions can address more demanding link performance, capacity, and data rates using multiple agile analogue beams, they do so at a premium."