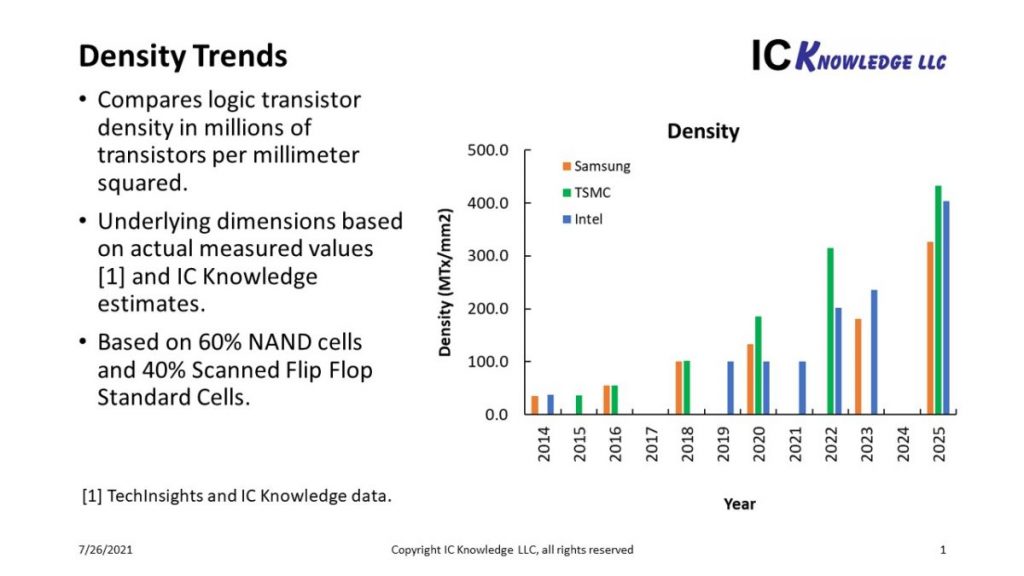 Jones shows that Intel's plan, if executed, will take the company past Samsung and into contention for the top spot.
 To make this a consistent comparison Jones has used full production dates for all three companies in these density and performance comparison charts.
 "We see Intel passing Samsung in 2023 but still slightly lagging TSMC in 2025," concludes Jones.