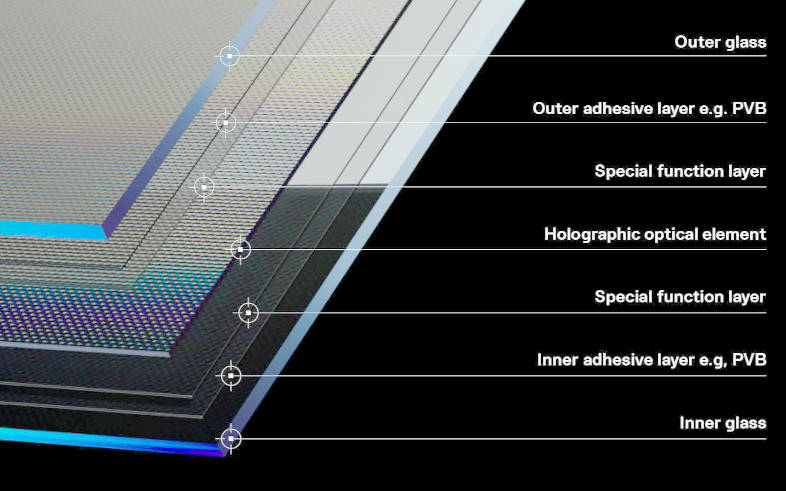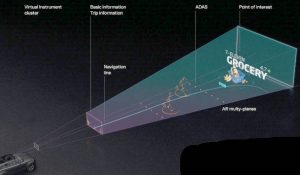 "WayRay is turning the entire windshield into a virtual world where information about the vehicle, navigation, infotainment and the surroundings can be shown whilst blending with the real world," according to the company.
The laser-based display, which requires a special windscreen, is to be demonstrated at IAA Mobility in Munich this week.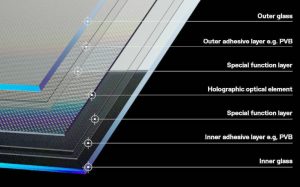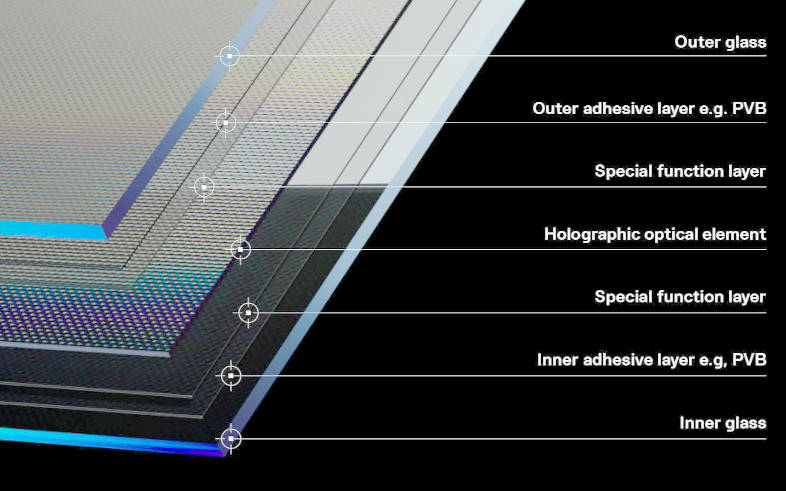 Its red-green-blue lasers are mounted remotely, and connected by optical fibre to a 'picture generating unit' from which light travels in free space to the windscreen.
Inside the windscreen are functional layers including a holographic polymer film – layers which will "meet the automotive requirements for glazing", according to the company. It said that the optical components will occupy around three litres.
The company's concept is to display different types of information at different apparent depths: from dashboard-type data in the near-field, to the vehicle's ADAS-proposed travel path stretching into the far distance, with real objects of interest seen through the windscreen high-lighted or labelled at the appropriate apparent distance and position.
WayRay has partnered with Covestro (Leverkusen, Germany) for the holographic film, and AGP eGlass of Ghent in Belgium to integrate this layer into a curved glass windscreen laminate.
Branded 'Deep Reality Display', it "is an extremely important realisation of WayRay's technologies which will be rolled out commercially and at scale by the beginning of 2023," said WayRay founder and CEO Vitaly Ponomarev. "It is completely reshaping both the driver and the passenger experience, turning moments in our cars into more enjoyable, comfortable and safe adventures."
According to WayRay: founded in 2012, its employs ~250 people worldwide and has offices in Switzerland, Russia and the USA. In three rounds of funding, it has received ~$100m from Alibaba, Porsche, Hyundai, JVCkenwood and China Merchants Capital amongst other investors.
See WayRay at IAA in booth B41/B1.