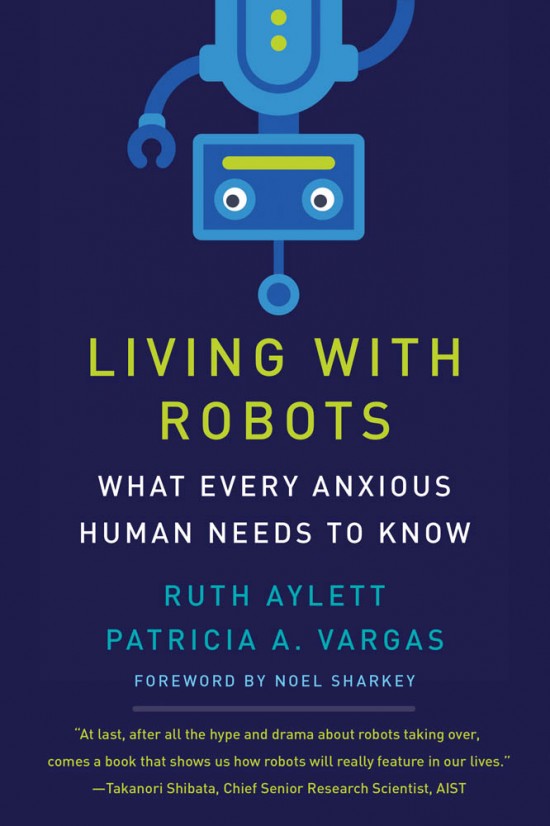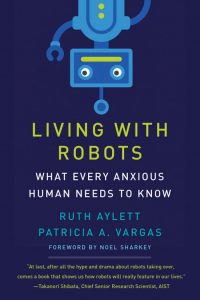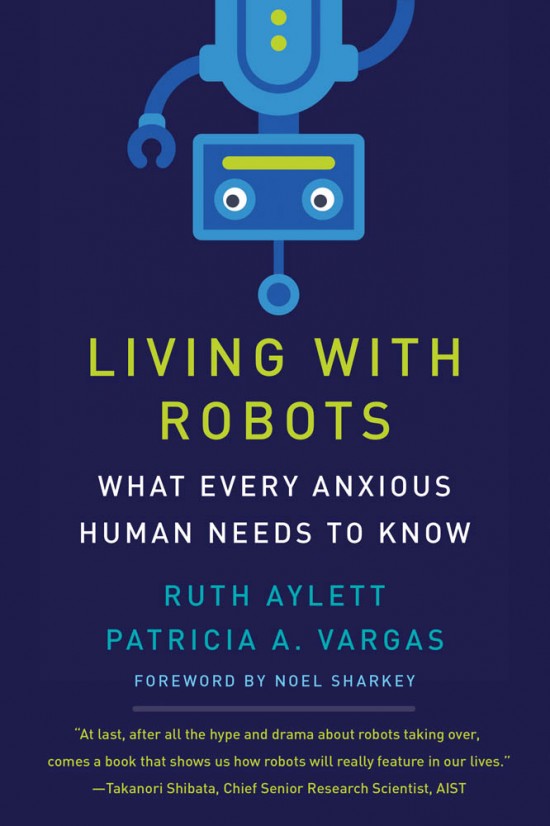 Due out in September, it's designed to be a lively and accessible guide to what robots can and can't do, looking beyond the hype, the publishers promise.
It covers areas such as why robots can swim and fly but find it difficult to walk. Which robot features are inspired by animals and insects. Why we develop feelings for robots. And which human abilities are hard for robots to emulate.
Basically, the authors – two robotics experts – consider how robots work and what we can reasonably expect their future capabilities to be.
The publishers write:
"Ruth Aylett and Patricia Vargas discuss the history of our fascination with robots—from chatbots and prosthetics to autonomous cars and robot swarms. They show us the ways in which robots outperform humans and the ways they fall woefully short of our superior talents.

They explain how robots see, feel, hear, think, and learn; describe how robots can cooperate; and consider robots as pets, butlers, and companions. Finally, they look at robots that raise ethical and social issues: killer robots, sexbots, and robots that might be gunning for your job. Living with Robots equips readers to look at robots concretely—as human-made artifacts rather than placeholders for our anxieties."
There's a foreword by Noel Sharkey, the robotics expert who is Emeritus Professor at Sheffield University in the Department of Computer Science (you may know him from Robot Wars).
Authors
The authors are Ruth Aylett and Patricia Vargas. Ruth Aylett is Professor of Computer Science at Heriot-Watt University in Edinburgh. A robotics researcher for thirty years, she is the author of Robots: Bringing Intelligent Machines to Life.
Patricia A. Vargas is Founder–Director of the Robotics Laboratory at Heriot-Watt University, where she is Associate Professor of Computer Science and Robotics. She is coeditor of The Horizons of Evolutionary Robotics.
Details
Title: Living with Robots: What Every Anxious Human Needs to Know
Author: Ruth Aylett and Patricia Vargas
Publisher: MIT Press
Price: $27.95
Pages: 312
Format: Hardcover
ISBN: 9780262045810
Date: September 2021
The many endorsements include this, from Michael Wooldridge, Professor of Computer Science at the University of Oxford:
"I can think of no other book that does such a detailed and thoughtful job in carefully explaining the many issues surrounding physically embodied autonomous AI systems. Heartily recommended for anyone with an interest in AI, from big tech CEOs to students alike."