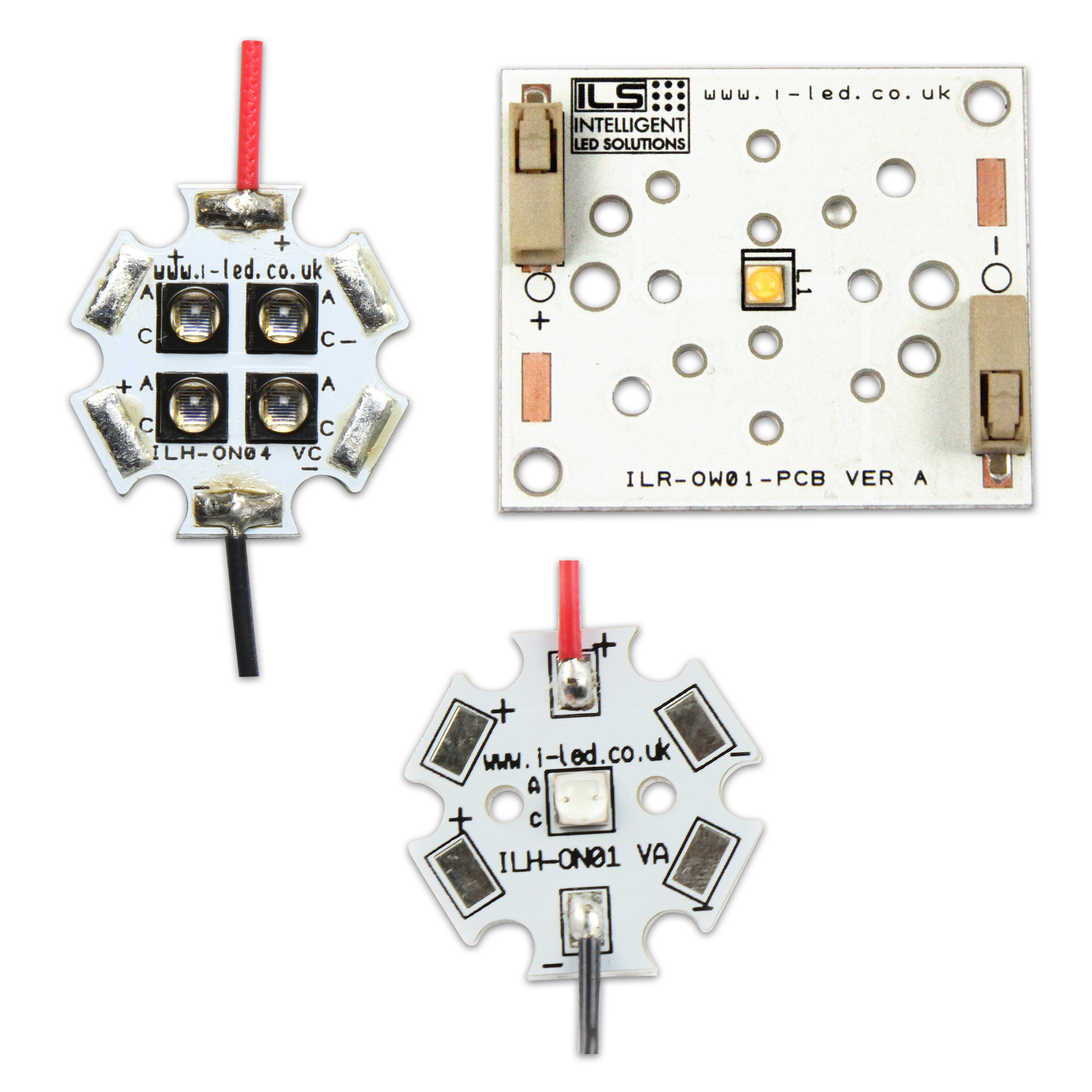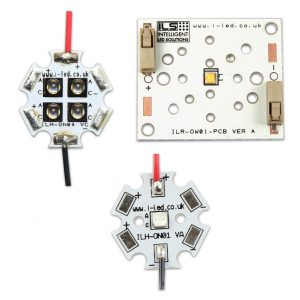 Farnell customers can now access optoelectronic products and LED lighting components offering visible white and coloured light, infra-red and ultraviolet (UV) light from Intelligent LED Solutions (ILS), a division of IGS.
ILS is a leading manufacturer of LED modules which can be used as stand-alone products, or to enable engineers to quickly design-in the latest LED technology into end-products.
The vast majority of LED modules feature an aluminium substrate for optimal thermal management and may be used in a wide variety of applications.
The range of ILS products now available from Farnell include:
• OSLON UV 3636 1 LEDiL Selector Board allows design engineers working with the OSLON UV 3636 LED from OSRAM Opto Semiconductors to easily select associated products when developing lighting systems. This selector board has been designed to work with various silicone optics from LEDiL. It features push-in connectors for ease of use and has predrilled heatsink mounting holes. A compact and powerful light source, the OSLON UV 3636 LED was designed for equipment illumination, UV-C air disinfection, UV-C surface disinfection, UV-C water disinfection as well as smoke, dust and particle sensing applications.
• PowerStar OSLON Square contains one of the world's most compact 2W high power LEDs with extremely low thermal resistance, high efficiency, reliability, and corrosion resistance. The latest generation of the PowerStar OSLON Square has a 120-degree viewing angle, but it offers enhanced performance and an improved radiation pattern due to an increase in the size of the silicon lens. It is suitable for general lighting, spot lighting, task lighting, decorative lighting, retail and entertainment lighting applications.
• OSLON Black 4 PowerStar IR is ideal for design engineers working with infrared light and offers all the advantages of the PowerStar range from ILS. Featuring four IR LEDs, the module is suitable for applications requiring high power IR illumination in a compact space, such as surveillance systems, infrared illumination for cameras, machine vision applications, night vision light and driver assistance systems. OSLON Black Series LEDs from OSRAM Opto Semiconductors are today's smallest infrared LEDs providing more than 1 watt of optical power.