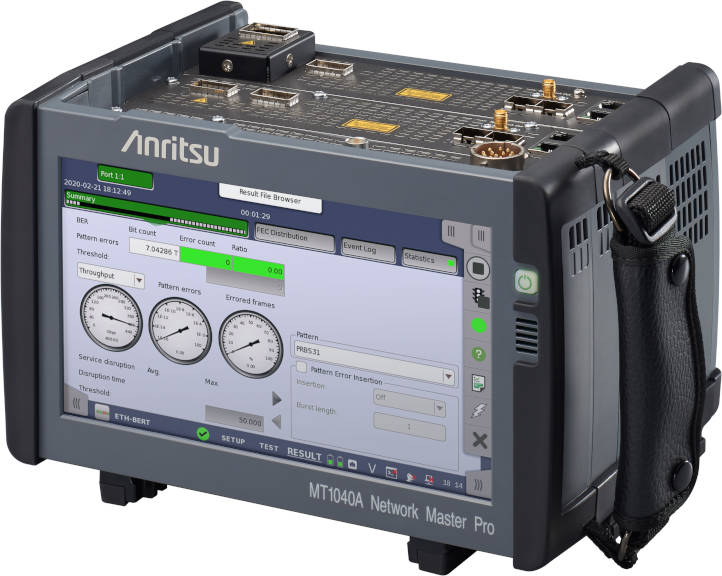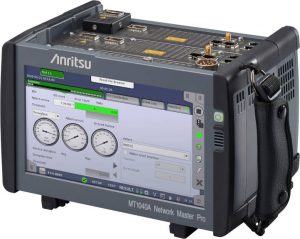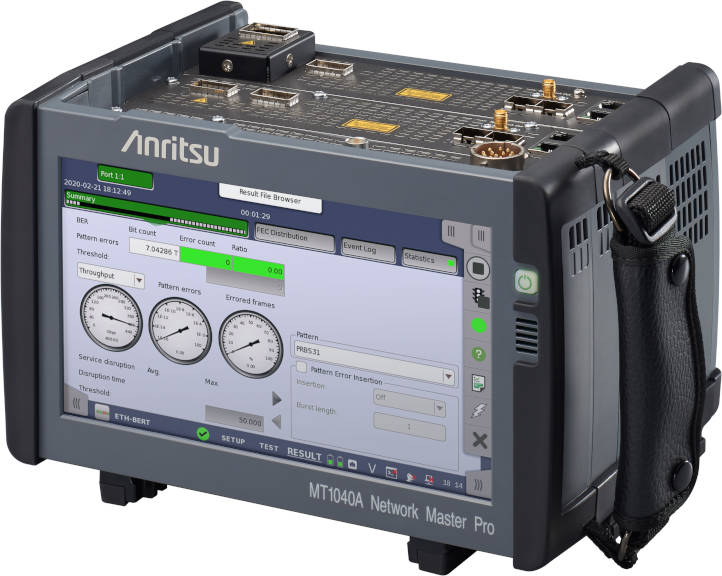 Activation is purchased as MT1040A-020, which will also enable measurment of four channels of 100Gbit Ethernet.
To function, the tester has to be equipped with a pair of 400G modules – either MU104014A or MU104014A-33 (see table below).
"As a result, since data Tx and Rx tests can be performed simultaneously, it is possible to both test networks as well as measure the latency and execute quality tests of 400GbE equipment efficiently using just one MT1040A unit. Additionally, testing of 200GbE used in data centers is also supported," according to the company.
Model
Name
Quantity
required
Status
MT1040A
Network Master Pro
1
Existing
MT1040A-020
Activate for 400G Dual / 100G Quad
1
New
MU104014A
400G (QSFP-DD) Multirate Module
2
Existing
MU104014A-033
Ethernet 400G Single Channel
2
Existing
Networks from 10Mbit/s to 400Gbit/s can be handled, and tested for parameters bit error rate, throughput, frame loss and frame latency.
There is an automatic, one-button test function for pass/fail evaluation of multiple test results.
"With the start of 5G services and the spread of Cloud computing, as well as the rapid increase in teleworking, supporting increased network speeds and larger data capacities has become an urgent issue for communications network operators," said Anritsu. "As a result, demand for 400GbE is increasing as a means to cope with reinforcement of these networks. However, configuring stable and high-speed, large-capacity networks using 400GbE requires careful attention to key points, such as assuring the quality of equipment prior to constructing the overall network."