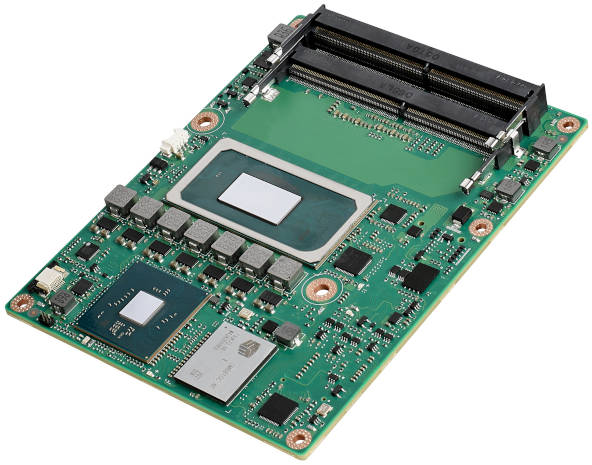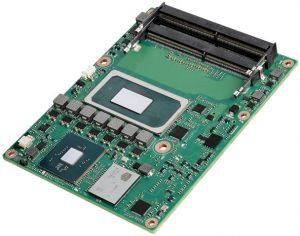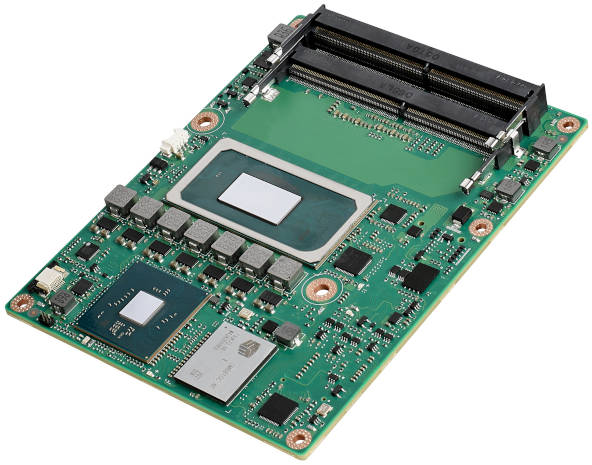 Called SOM-5883, it offers octa-core computing at under 45W using these integrated 11th generation Intel Core processors. Xeon and Celeron are also options.
"With excellent Intel Iris Xe graphics and ready to use edge AI Suite software toolkit, SOM-5883 an ideal solution for medical imaging and AI applications," according to Advantech.
For image processing, the board is designed to support up to 128Gbyte DDR4 3200 SODIMM.
Four independent displays can be driven up to 4K over three DisplayPort 1.4/HDMI 2.1, optional eDP or LVDS, and VGAl, and it is configurable to two ports of 8K HDR.
Alongside this is I-O including PCIe Gen4(16GT/s) and USB3.2 Gen2(10Gbit/s) and 2.5Gbase-T.
"SOM-5883 is the first COM Express Type6 module offering x16 PCIe gen4, while its bandwidth is double to 16GT/s allowing 31.5Gbyte/s throughput via 16 PCIe lanes," claimed Advantech.
The 2.5G LAN is equipped with TSN (time-sensitive networking).
"It also supplies extraordinary USB4, which can be configured as DisplayPort, Thunderbolt, USB 3.2 and USB 2.0 in a slim USB-Type-C connector," said the company. "Advantech also offers USB4 reference design documents and SOM-MZ10 development board."
Caveat: Electronics Weekly cannot find USB4 on the data sheet. Clarification has been requested.
NVMe SSD solid-state memory expansion and .
A TPM2.0 chip for security is optional. ECC memory for the error correction is possible. Beyond the hardware, the board supports BIOS storage protection, security boot, BIOS power-management, WISE-DeviceOn for remote hardware monitoring and over-the-air software updates.
Operation is across -40 – 85°C (or 0 – 60°C) and 8.5 – 20V.
Advantech provides Edge AI Suite containing Intel Open VINO and more than a hundred AI models.
Standard: 0 ~ 60 °C (32 ~ 140 °F), Extended: -40 ~ 85 °C (-40 ~ 185 °F)