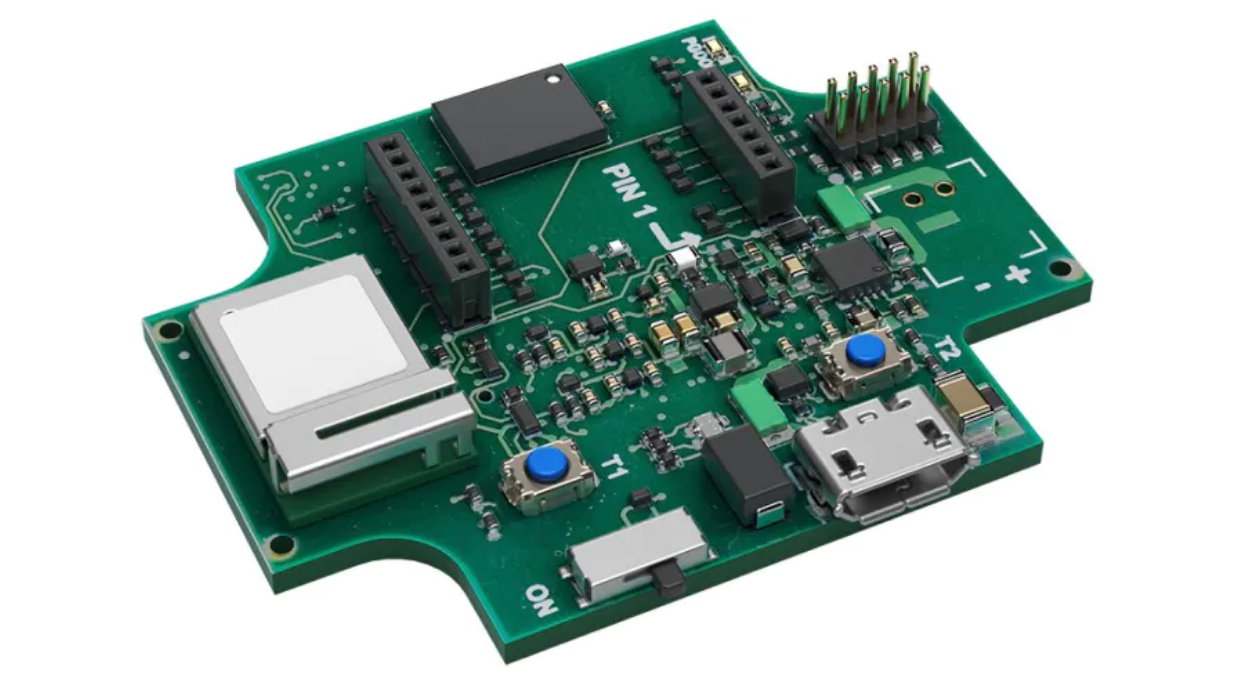 Bosch Application Board 3.0 is a versatile and sensor-independent development platform for evaluating various sensors. The Application Board 3.0 shuttle board socket allows a wide range of Bosch Sensortec's sensors to be plugged in. The application board 3.0 and shuttle board 3.0 evaluate sensors and builds prototypes to test use cases.
The Bosch Sensortec Application Board 3.0 is a closed system used to configure sensor parameters and plot and log the resulting sensor readings through PC-based software (Desktop Development) and COINES.
The Application Board 3.0 uses the uBIox NINA-B302 Bluetooth Low Energy module based on the nRF52840 chipset from Nordic Semiconductor. The nRF52840, among other features, supports USB 2.0 and Bluetooth Low Energy 5.0. It is based on an Arm® Cortex®-M4F CPU and flash program memory.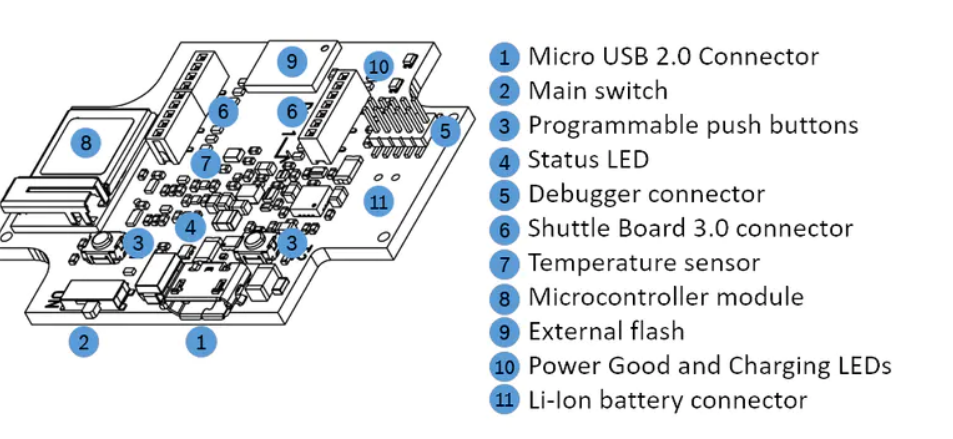 Specifications
Length 37mm x width 47mm x height 7mm
5V DC USB, 3.7V Li-ion battery supply voltage
256KB RAM, 1MB internal flash, 2Gb external flash memory capacity (user data memory)
BLE 5.0 / USB 2.0
2.4GHz, 40 channels BLUETOOTH® low energy frequency band
+0dBm Typical conducted output power
+2dBm Radiated output power (EIRP)
more information: https://www.bosch-sensortec.com/software-tools/tools/application-board-3-0/