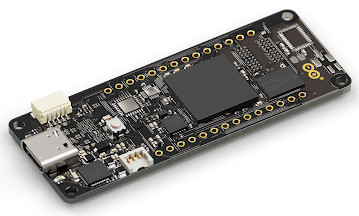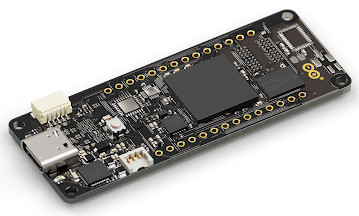 Called Portenta H7 Lite and part of the organisation's ArduinoPro industrial IoT family, it sees it being used in AI applications and low-latency control projects "for everything from high-end industrial machinery to laboratory equipment and mission-critical devices".
It can be used as an embedded microcontroller board, or as the main processor of an embedded computer, said Ardiono: "For example, use the Portenta Vision Shield to transform your H7 Lite into an industrial camera capable of performing real-time machine learning algorithms on live video feeds. As the H7 Lite can easily run processes created with TensorFlow™ Lite, you could have one of the cores computing a computer vision algorithm on the fly, while the other carries out low-level operations like controlling a motor or acting as a user interface."
The Lite version keeps the dual-core STM32H747 (480MHz Cortex M7 plus 240MHz Cortex M4) where the "two cores communicate via a remote procedure call mechanism that allows calling functions on the other processor seamlessly," said Arduino.
SDRAM options are between 8 and 64Mbyte and QSPI flash can span 2 to 128Mbyte. It can connect to an SD Card, but only through its expansion port – there is no on-board slot.
It keeps the 10/100 Ethernet option, but looses the Bluetooth 5 and b/g/n Wi-Fi.
Power can come through the USB-C connector or from a LiPo battery (charger built-in), with minimum (stand-by) drain of 2.95μA (back-up SRAM off, RTC/LSE on). The USB-C connector does not have the DisplayPort capability of the non-Lite Portenta 7.
Peripherals include timers, UART, ADC (up to 16bit up to 3.6Msample/s) and DAC (12bit 1MHz), and there is a MKR header for industrial MKR expansion shields.
Underneath are two 80 pin high density connectors.
Operation is over -40 to +85°C.
The Portenta H7 Lite product page is here