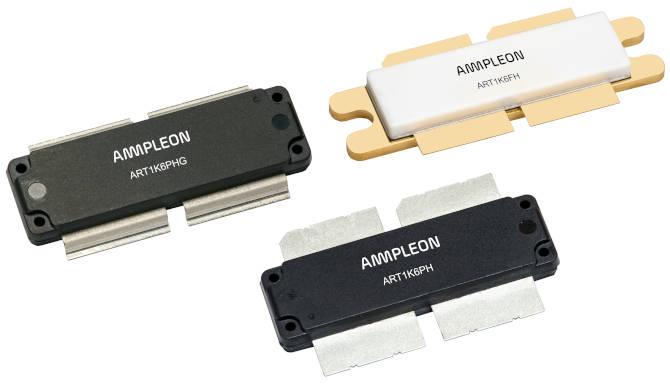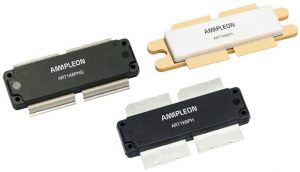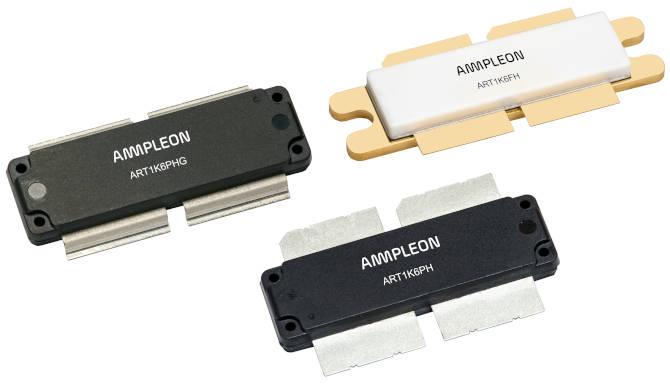 The ART1K6x series each include a pair (p-channel + n-channel) of mosfets. They operate from 1MHz to 450MHz in 48V Class E and 55V Class AB applications. "The maximum Vds figure supported being 177V. They can cope with a 65:1 VSWR,  which means that any potential load mismatch issues can be alleviated," according to the company. "All of them have a dual-sided electro-static discharge (ESD) protection mechanism included."
Actual power and voltage handling depends on frequency and modulation type.
They are:
ART1K6PH OMP-1230 straight lead
ART1K6PHG OMP-1230 gull wing
ART1K6FH SOT539AN
Applications are foreseen in plasma generators, magnetic resonance imaging systems, CO2 lasers, particle accelerators, broadcasting and wireless communications.